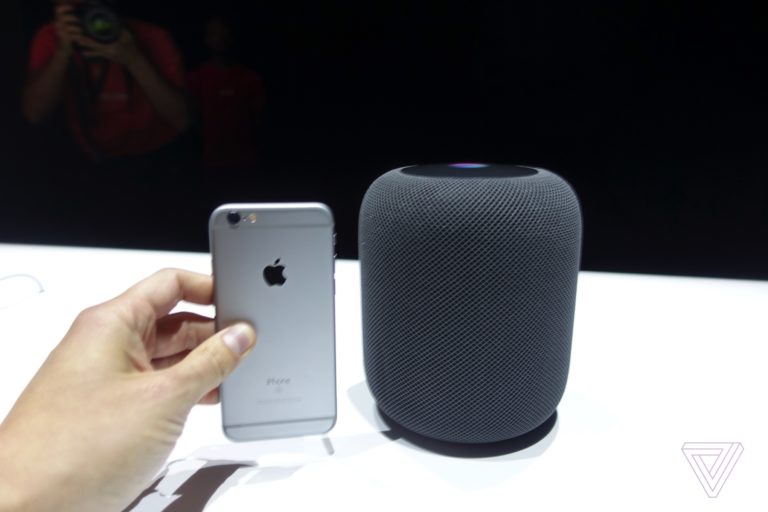 06

Sep
HomePod, Apple's Premier Voice Assistant
What is the Apple HomePod? 
HomePod is a powerful voice enabled device developed by Apple Inc. HomePod is Apples answer to Amazon's Echo and Google Home. HomePod is less useful than the voice devices that it competes with but is a brilliant speaker that offers access to one of the world's largest music catalogs.
Did you know?
Apple's HomePod costs twice as much as Amazon's Echo.
How to use Apple HomePod?
This video covers everything you need to know about using the HomePod.
You can use Apple's HomePod by connecting it with Siri. Once you connect it with Siri, you can control HomePod with your voice. Just say "Siri" and HomePod will activate. The HomePod has an LED matrix screen of 272×340 that responds to touch controls. You can tap the screen to play, pause, or adjust the volume while playing music.
 Pros:
You can play music, ask questions via Siri, and control your home via voice commands. Various other pros of Apple HomePod are:
Best sound quality 
The best part about the HomePod is its superb sound quality and iOS integration.
Smart music assistant – Just like Amazon Echo and Google Home, Apple HomePod is the smartest music assistants. HomePod is considered to be the king of voice-controlled music i.e., you can not only ask Siri to play music, but you can also ask about "who the drummer in this?", "who is the singer?", and "when was this recorded?" etc.
 Cons:
The Apple HomePod seems to be a promising home assistant and a powerful speaker. However, it has some cons too.
Apple HomePod comes with a hefty price tag and is more expensive than both the Amazon Echo and Google Home
It is not as personal as Google home or Amazon Echo. Meaning there are a limited things it can do out side of music.
HomePod is limited to Apple Music and Apple's other services
Conclusion:
Click here to learn how to build a personal Alexa Skill
If you are looking for a voice enable device then skip the HomePod. You should go with an Echo or a Google Home.
Echos are ideal because Alexa is a fantastic voice assistant and there are tons of Alexa Skills that expand Echo's capabilities. Google Home works well too because they are much better at voice search than the Echo is.